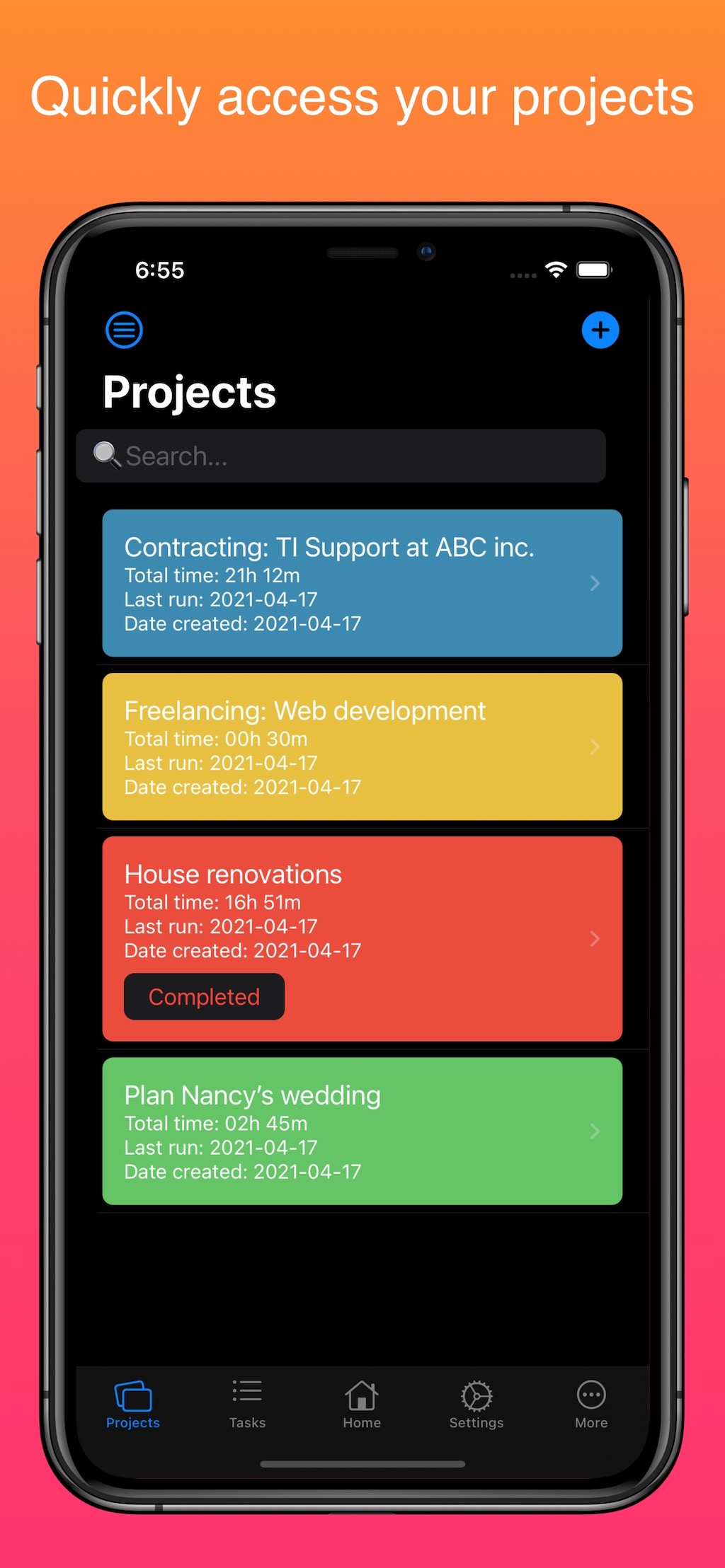 The easiest way to manage your projects and tasks.
Timesheet++ makes projects and tasks time logging very easy. No need for a big and heavy application to log your time. With Timesheet++ you simply define a project, add tasks and you are ready to go!
Timesheet++ adapts well to any kind of professional or personal activities.
Timesheet++ is packed with great features to make your work easier!
Features:
As easy as creating projects and assigning tasks to them. 

Simply press start or stop and Timeshheet++ will do all the rest for you. 

Export your projects and tasks to CSV files so you can manipulate them as you want with your favorite spreadsheet application. 

Manually add time logs to any tasks and projects. 

Set colors for your projects and tasks for easy identification. 

Share projects and tasks with others. 

Use the timeframe feature to only display what you want to see. 

All data are stored in your iCloud so you can use Timesheet++ with all your iOS devices and Macs. 
Privacy policy:
I like transparency and things to be clear and simple. Privacy and security are very important to me. At the exception of RevenueCat (see * below), Timesheet++ doesn't use any third-party APIs, frameworks, images, or codes. All code is from the developer. Timesheet++ doesn't use any tracking system or collect any of your personal information.
All projects, tasks and settings related to Timesheet++ are stored in your personal Apple Cloud under Apple's privacy rules.
*Information shared with RevenueCat is anonymous and only used to simplify subscriptions management.