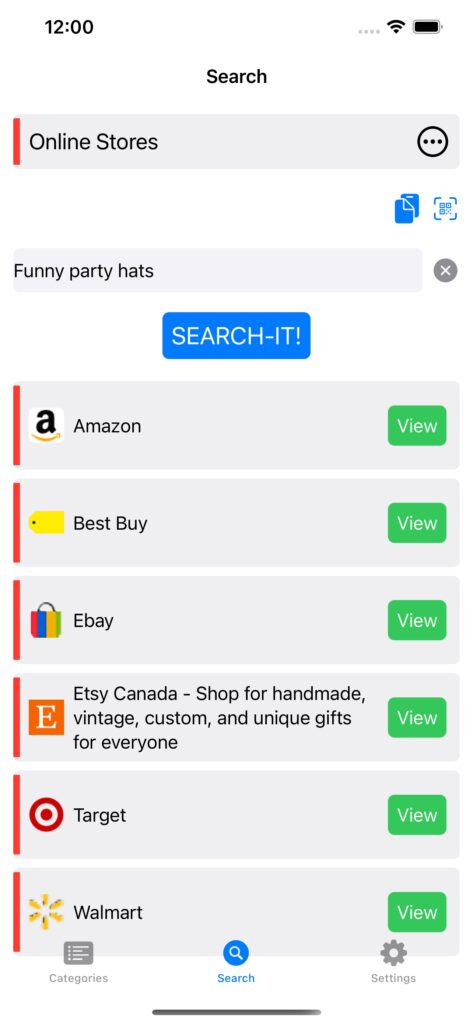 Search-it is a safe and easy way to search the web.
The purpose of Search-it is to directly search from your favorite blogs or websites by using the built-in function of the websites.
Almost all websites have a search function. Search-it uses this function to search your keywords and to display the results in its built-in web browser.
All you have to do is to create a category and then add the search URL of a website.
Let's say you are looking for the best price on chicken breasts. You simply enter "chicken breast" and then Search-it will search among your favorite websites or blog and will return the results.
Barcodes and QR codes are supported for super-fast searches. Search-it is synched among all your iOS/iPadOS devices so you can use Search-it everywhere you like.
Search-it works with any kind of search. You can search for recipes, parts, electronics, prices, coupons, songs, apps, social networks, etc.
And the best of all… Search-it is free.